Jurgen Muns' PC version of Homas Tour

Homas Tour is a board game developed in the late-1970's by Rob Bontenbal.
Depending on your Windows version, you can select a version of Homas Tour below.
Homas Tour for Windows XP and Vista 1.5.2
Homas Tour for Windows 1.3.3 Pre XP (95/98/NT/ME/2000)
On some computers, the settings have to be changed in order to speed up the computer moves.
The game can be played in English, German, French and Dutch.

For suggestions or encountered errors, please email to: homastour at yahoo dot com.
(sorry for the awkward notation, but I want to constrain the number of spam mails I receive)

Snapshots: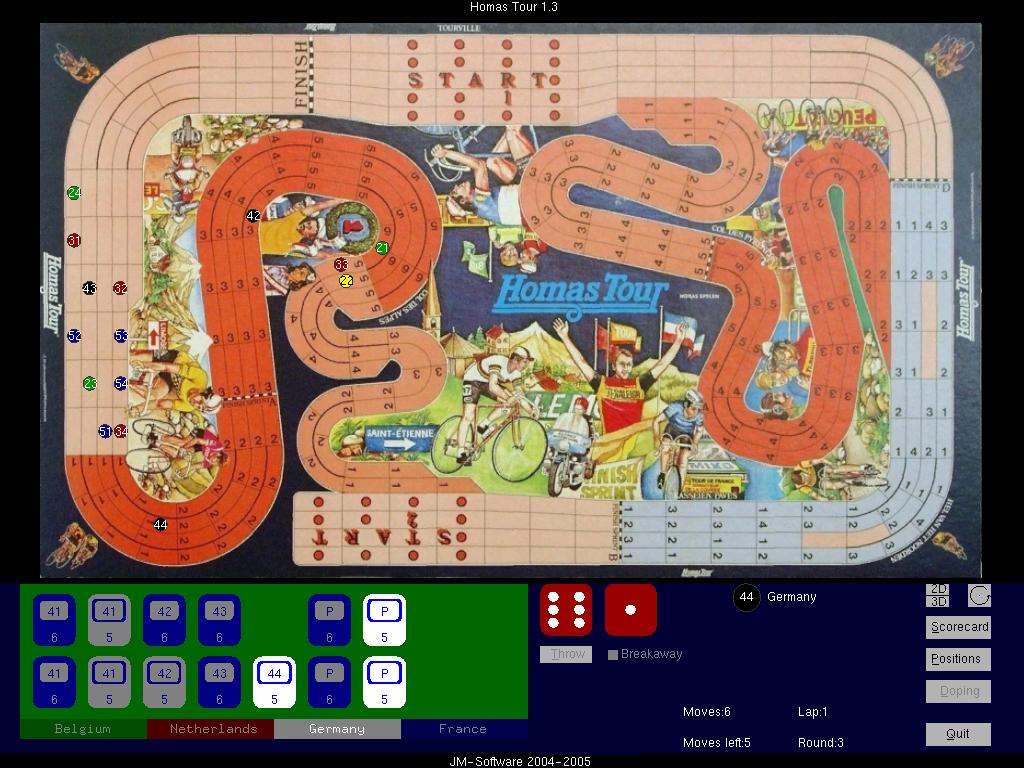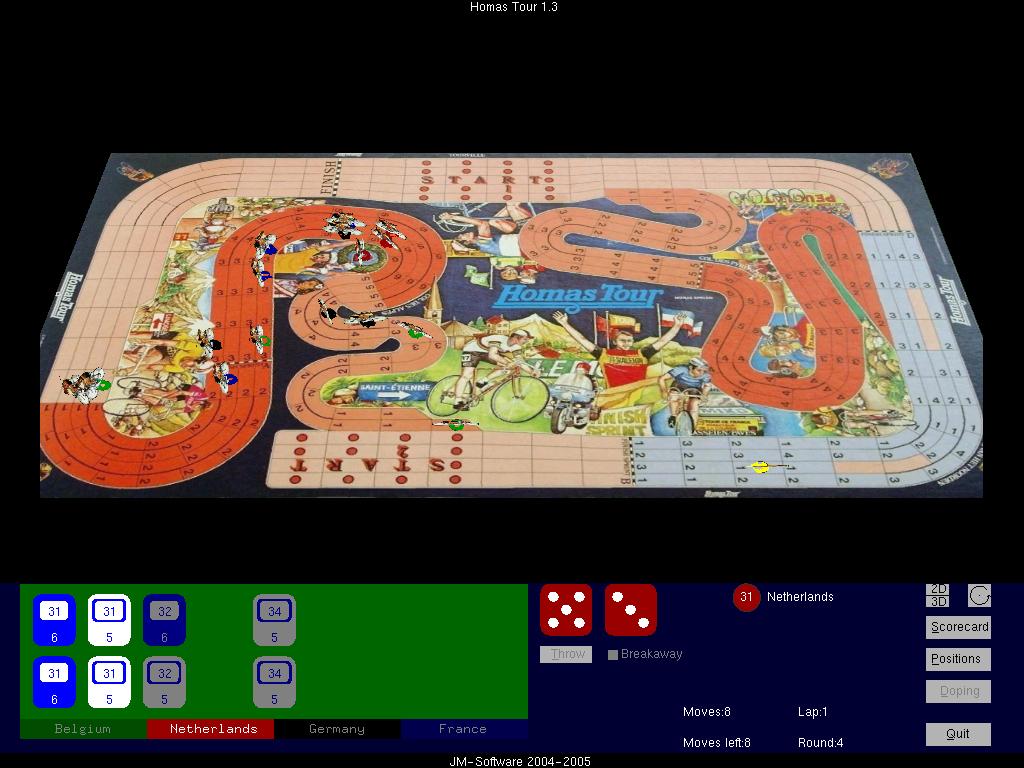 Links
In English
www.brettboard.dk
personales.ya.com/anki/cyclingboardgames/index.html
www.gamefest.com
In German
www.spielbox.de
In Dutch
Spelmagazijn
www.de-spellenhoek.nl/recensiedemarrage.html
boardgames.pagina.nl
Ludo's wielerspellen site


The original board game Homas Tour was issued by Hausemann & Hötte BV, Amsterdam.